ABOUT DARRIN FRYER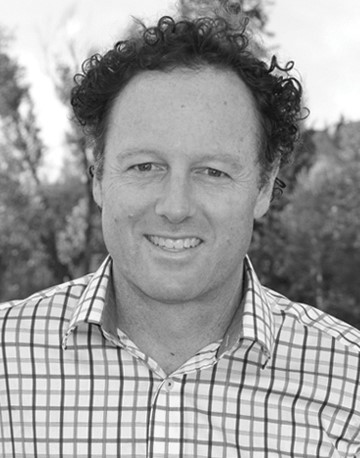 Best of the Boat award winner and consistent top producer at Steamboat Sotheby's, Darrin Fryer knows real estate better than anyone around. If you want results, he is the man to deliver on your goals. He is qualified as a Certified Negotiation Expert which makes him a formidable representative, whether sitting on the buying or selling side of the table. In one year, he achieved the most transactions in the company's history with over 100 sales! He works with a group of available agents, and when combined with his cutting-edge marketing techniques, the group provides you with unmatchable outcomes. He welcomes all types of property transactions, but has a particularly strong understanding of luxury and high-end properties in the area. Darrin's Australian charm, love for the outdoors, and positive attitude make working with him a pleasurable and effortless experience.
EXPERIENCE
Darrin's first full year as a Broker associate, in 2006, he was in the top 5 sales associates in the company in a highly competitive marketplace. He was able to use his business and marketing background to make exciting deals happen for clients by introducing unique marketing initiatives to sell clients properties faster and for higher prices. His background in business proved to be a competitive advantage, especially during the recession, where he was able to help many homeowners with 'workout strategies'. In addition working for investors for strategic purchases and opportunities that were available in the community.

Darrin has a wealth of knowledge specific to Routt County and Steamboat Springs Real Estate which transforms into a high level of quality advice that helps clients make informed decisions. In 2012, at the bottom of the market, Darrin assisted development clients in securing land to start construction on high end speculative homes which sold prior to completion in 2013 and another new construction that once again closed the day after completion in 2014. This proves Darrin's insights, strategic advice, and commercial sensibility provides his clients a major advantage in successes and being ahead of the market.
Certifications and Recognitions
Certified Negotiation Expert (CNE)
Company Top Producer 2010 and 2011
Company Top Producing Team(2011, 2012, 2013, 2014)
Leading Edge Society 2008 and 2009 (Top 5% Nationwide)
President's Circle 2007 (Top 2% Nationwide)
Chairmen Circle Gold 2010 and 2011 (Top 1% Nationwide)
Chairmen Circle Platinum 2012 and 2013 (Top 0.5% Nationwide)
Most Properties Sold 2010 -2013
Voted "Best of the boat" for 2012
Global Summit Award 2015 and 2016 (Steamboat Sotheby's Highest Award)
ABOUT RYAN COX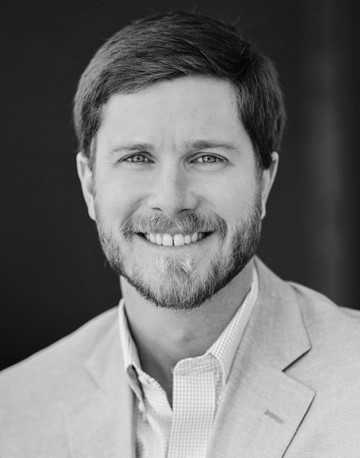 You may recognize Ryan from the stage, where he often can be found performing with the acclaimed, locally based band bluegrass band, "Missed the Boat". Ryan's talents, however, extend far beyond the stage. Ryan is a proven top performer and transitioned into real estate with extremely strong business acumen and fundamentals. A graduate from the University of Colorado Leeds School of Business, Ryan fell in love with the state of Colorado while earning his bachelor degree in Marketing from 2002-2006. Upon completion of University, there was no returning to Chicago (Ryan's home town), and it was straight to Steamboat Springs, Co where he chased his passions of Skiing, Biking, and Fly-fishing. Ryan complimented his passion for the outdoors with a strong corporate career working for Smartwool, a subsidiary of VF corporation, for 9 years. Having moved up through the ranks at Smartwool, with five promotions during his tenure, he is a demonstrated performer with a disciplined skill set that translated seamlessly to real estate. Specifically, Ryan's corporate experience ranged from providing customer service to a global distribution network to driving sales operations, specifically managing forecasting and predictive analytics, for the North American Wholesale Market.
Excited to carry that experience and success into new frontiers, Ryan sought new opportunity joining The Fryer Group at Sotheby's. "I enjoy solving problems, and I love people, and that is why I decided to go into real estate. Weather it is trying to identify the right fly to tie on a rainy day, trying to find the right chord to insert into a new song I am writing, or building a house for my family when the single family home inventory is tight and construction costs are down: I like solving problems. On the people side, I enjoy meeting and working with great people. There are an extraordinary amount of intelligent, talented, good people in this valley. I enjoy surrounding myself with positive, upbeat people who push my limits every day. It is a great service when you get to work with someone, and present a solution which ultimately results in a better end state."
Ryan recently completed a custom design and build in Steamboat's Barn Village, where he lives with his wife Lulu who owns and operates Luxury catering company "Amuse Bouche". When not working, they enjoy chasing their two children Charley and Carter.